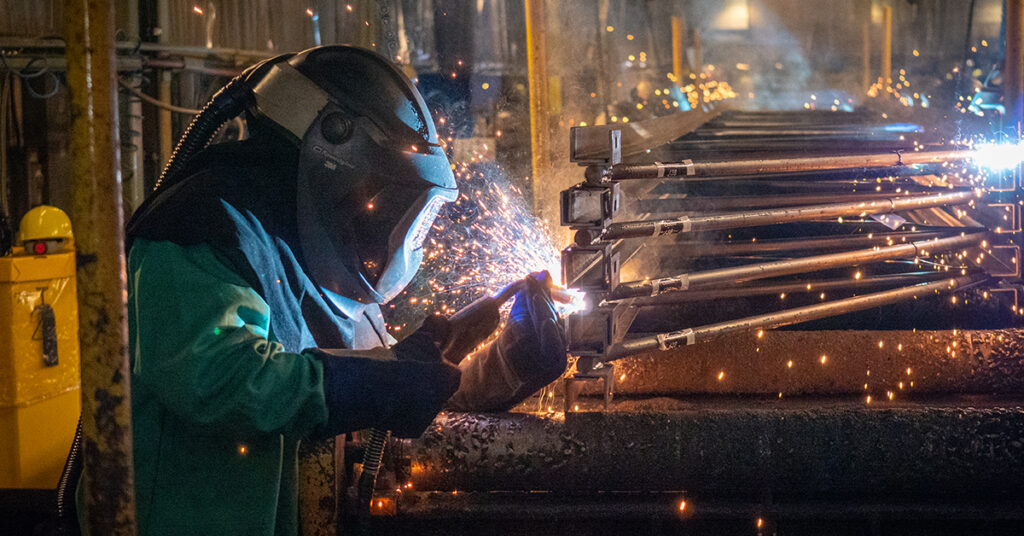 Founded in 1973, Canam Steel Corporation (CSC) is a service-oriented manufacturing company and service provider that manufactures open web steel joists and a variety of steel deck products.
They serve clients all across the country from their five plants, in addition to the plant and headquarters in Point of Rocks, Maryland. The company has been headquartered there since 1986, and over the years, has undergone an enormous evolution.
CSC was originally founded by a Canadian family and was part of Canam Group, a private corporation. The company was publicly traded in Canada for over 30 years and eventually taken private again via American Industrial Partners. However, in 2020, CSC separated from Canam Group after the founding family purchased the Canadian portion of the business. The separation made CSC fully U.S.-based, which allows it to be more responsive and better at adapting to the US market.
"We're an independent company helping to drive the US economy, keeping US dollars here in the states," said Michael Martignetti, Vice President of Sales for CSC. "We employ people all across the country, and the large majority of our steel mill partners produce steel right here in the country."
The separation took place during the COVID-19 pandemic, which proved to be an overwhelming challenge for every business in Frederick County. For CSC, its effects deeply influenced the trajectory of the company. As people turned to online ordering, more and more companies needed to build warehouses, and build them fast, requiring CSC's products and services.
"With the pandemic, warehousing and distribution center construction exploded," added Martignetti. "The market has required millions of square feet of this type of structure, which is our 'bread and butter' type work."
The quick rise in demand included some growing pains for the company, including the challenge of quickly hiring and training more employees and securing more materials. CSC also maximized their production space so it could be fully utilized.
"The current demand is above industry capacity," said Ron Peppe, Executive Vice President, CSC. "As the market changes, we'll be looking for ways to leverage increased resources to expand our offerings to the market."
The current increase in demand is expected to continue for several years as the market adjusts to sustained online ordering, positioning CSC for continued growth, both in Frederick County and across the country. As they continue to grow, they will hire more employees here in Maryland, and increase their service offerings to meet customer needs.