In Frederick County, women are driving innovation, economic growth, and positive change in the manufacturing industry. Their leadership, entrepreneurship, skills, mentorship, and community involvement are instrumental in shaping the manufacturing landscape of the county. Let's celebrate some of the remarkable women who are making things happen in the manufacturing industry!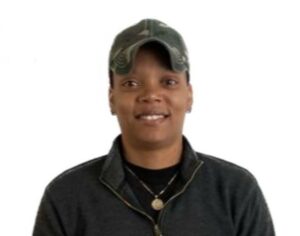 Joy Tucker is a Product Assembler at Abicor Binzel USA, a company that specializes  in welding torch manufacturing, assembly, and repair solutions. Joy works with a handheld torch called a spool gun. She assembles all the parts and  tests each spool gun before packaging.
Joy entered the manufacturing industry because she loves working with her hands. After going to college for studio art, she found herself working in an industry where she was able to put her skills towards physically creating something. She loves being able to see a project through from start to finish and be a part of the entire process.
As for being a woman in the manufacturing industry, Joy says her biggest challenge is "finding someone who can keep up" with her. She advises other women who like working with their hands and are attentive to detail to consider a career in the industry. Of manufacturing, Joy says "It is a career that will always keep you on your toes, push your limits, and make you better at what you do."
To learn more about Abicor Binzel USA, visit https://www.binzel-abicor.com/US/eng.