In Frederick County, women are driving innovation, economic growth, and positive change in the manufacturing industry. Their leadership, entrepreneurship, skills, mentorship, and community involvement are instrumental in shaping the manufacturing landscape of the county. Let's celebrate some of the remarkable women who are making things happen in the manufacturing industry!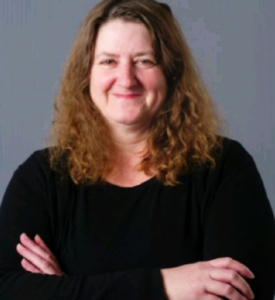 Karen Denn works as a Production Supervisor at Phoenix Mecano, a manufacturing company in Frederick County. Phoenix Mecano manufactures different enclosures that protect and house sensitive electronics and industrial equipment. They create custom products as well as tailored solutions and integration services for a variety of applications.
Karen has been with Phoenix Mecano for 23 years and has been a Production Supervisor for 14 months. In this role, she oversees roughly 20 employees. Her focus is that the products are manufactured with the most excellent quality and standards. She also works with the employees individually to help them be the best they can be.
Although she wasn't looking to work in manufacturing, Karen ended up in the industry because she was a single mother and wanted a better life for her son. She continued to grow within the company, pushing herself further to be a positive role model. Her son has become successful in a similar field, and Karen takes pride in both of their achievements.
There are always challenges in life, but Karen doesn't let that stop her. She does what she knows she can do and doesn't let anyone tell her that she can't. She advises other women in manufacturing to not be afraid and focus on what you want to achieve. She stresses the importance of surrounding yourself with people who believe in you and will support you.